Tilting Bodyworks + Crane
Tilting

Bodyworks

+

Crane
TECAI specializes in the design and manufacture of tilting bodyworks, also known as dump trucks. They are different from the conventional fixed bodies because they incorporate a tilting system that allows tilting to facilitate the loading or unloading of material in the exact place where it is needed.
In TECAI, we offer a wide range of options in terms of design, development, and manufacture of tilting bodyworks, adapting to different models of vehicles and industries that daily have to transport and unload materials quickly and efficiently.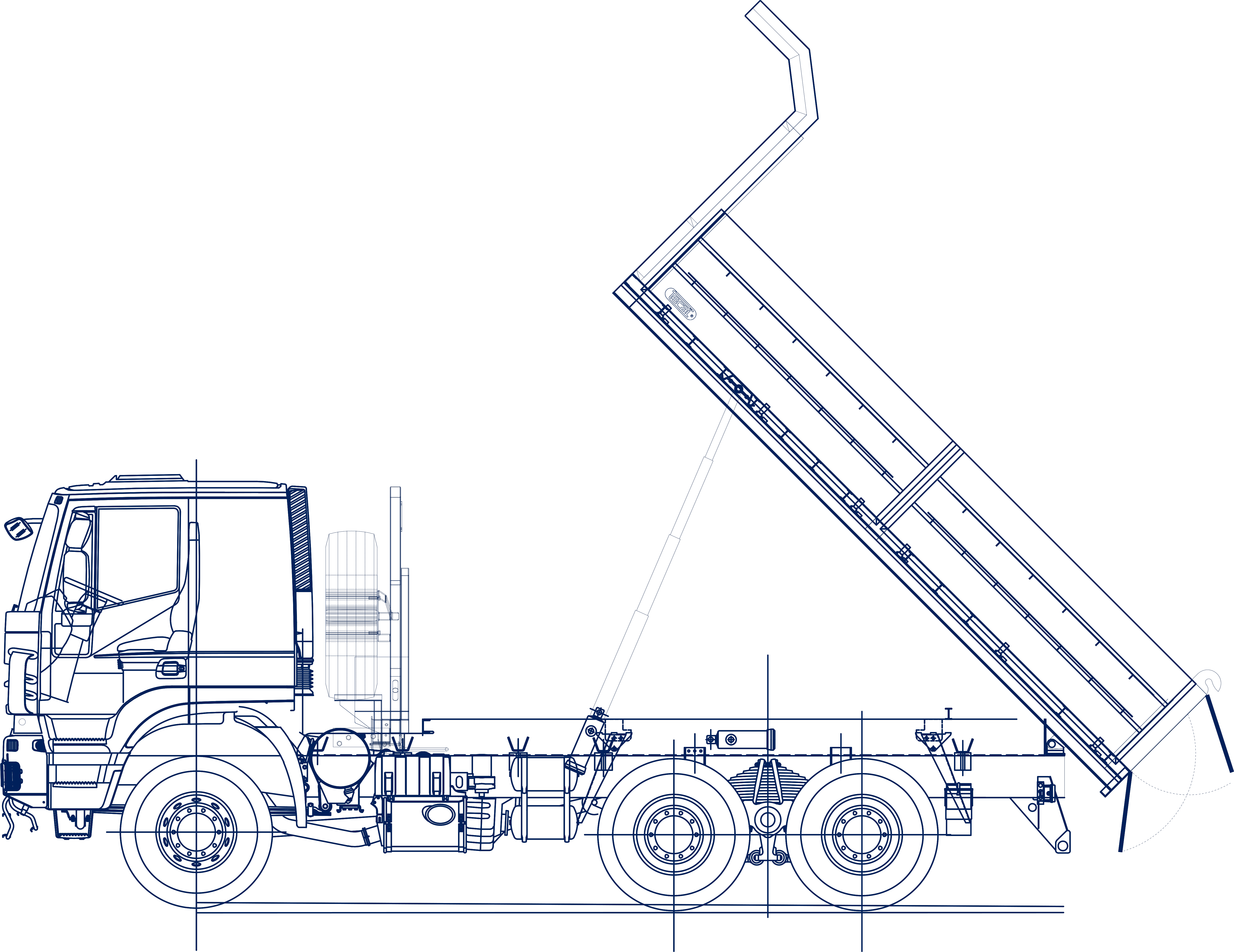 Dump trucks have become a valuable tool for a wide variety of work sectors for all that they are capable of offering. They allow fast loading and unloading of large quantities of materials and are adaptable to different situations and industries. In addition, they ensure load safety during transport and unloading, reducing the risk of accidents and injuries.
We offer a wide range of accessories to improve the performance of the dump trucks, such as locking and opening systems, hydraulic stabilizers, and internal stability scissors, among others. These accessories improve efficiency, safety, and comfort in the use of the body.
Proyectos

de

Carrozacerías

Basculantes

+

Grúa