TECAI is a leading company in the manufacture of bodywork, transformation and conditioning of industrial vehicles, with a wide experience in the sector of more than 30 years.
Thanks to the location of our facilities, we can offer a fast and efficient service to our customers, with a highly qualified and dedicated team of professionals who work daily to provide innovative and high-quality solutions.
TECAI is part, together with nine other companies, of TECNOVE Business Group, in which they jointly seek synergies to access new markets, both national and international.
We offer a wide range of exceptional solutions focused mainly on:
"Working together for you"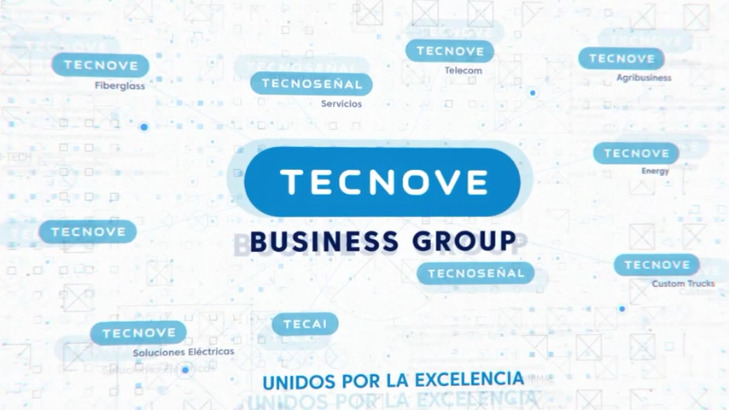 Currently, TECNOVE Business Group integrates 10 companies specialized in different activities, which work daily to develop comprehensive solutions anywhere in the world, managing to lead each of the sectors in which they are present. The coordination of the companies that belong to TECNOVE Business Group gives them the necessary size to undertake the most demanding projects, as well as a competitive advantage.
TECNOVE has managed to take its products and solutions to more than 75 countries on all continents, including Antarctica, and has a network of 8 international offices, strategically located to provide the best service to our customers.
TECNOVE Business Group is characterized by offering the best and most innovative solutions on the market in each area of activity, adapting them in a personalized way to the needs of each client.
In Spain it has 6 delegations and 19 factories, with a total of 60,000 m2 of enclosed facilities and 70,000 m2 in fields or outdoor facilities. Thanks to these means, TECNOVE always offers the highest quality service.
TECAI is aware of the rapid transformation that is occurring in the automotive industry nowadays. In order to respond to the demands of the current and future market, we are constantly researching to meet the unique needs of each customer. Therefore, we are constantly researching, designing and developing in all aspects related to our company to achieve a quality final product. In TECAI we stay at the forefront of our industry by offering manufacturing processes and results of the highest quality. This is possible thanks to our long experience in the sector, the quality of the materials we use in our works, and the high involvement of our team.
Our commitment to excellence is reflected in our ISO 9001:2015 Certificate and UCA Production Conformity granted by the Ministry of Industry, Energy and Tourism. This ensures that we meet the highest quality standards and are constantly improving to provide exceptional service and products to our customers.